Betika's Cheza game is a popular sports betting game offered by the Kenyan bookmaker, Betika. Cheza Dice is a game where you play numbers with a computer. If your numbers match the computer's numbers, you might win a prize. The computer uses a special program to randomly pick the numbers. Players have the opportunity to win real money when they make correct predictions. It combines dice games with sports betting, making it an exciting way for both experienced bettors and newcomers alike to get involved in the thrill of sports wagering.
Cheza Dice works similarly to other online dice games like Craps or Sic Bo. Players have to place their bets on whether a certain number will appear on the dice or not. If they guess correctly, they can win a prize that could range from a few KSh for predicting one number correctly, or up to hundreds or even thousands of KSh if they get all five numbers correct! There are also bonus rounds where players can win extra cash rewards if they roll a certain combination of numbers during those rounds.
The Cheza Bet is easy to play with very few steps involved. To begin playing, you need an active Betika account. Then you select the sport of your choice from the available options and make your selection for the event in question. You can also choose from multiple betting options including single bets, accumulators, or system bets. After making your selections you place your bet by confirming it with a click of a button.
The minimum stake amount for each bet is KSh 10 and there's no limit on how much you can stake per bet slip. Winnings are calculated based on the odds provided by Betika and are paid out instantly after an outcome has been declared by the bookmaker. The maximum winnings per customer is KSh 5 million.
To start playing Cheza Dice, all you need is some money in your Betika's account. To make a bet, simply choose your numbers (up to five) and decide how much you want to stake on each number. Then click "Roll" and wait for the results! You can also add other features such as Multipliers/Doublers which increase your potential winnings by multiplying them by two or more times depending on what multiplier you choose.
Betting responsibly on Cheza games requires players to be disciplined and practice self-control when placing bets in order not to increase their risk of problem gambling behavior. Also, ensure that you set reasonable limits for yourself before taking part in any form of gambling activity so that it remains fun at all times!
The best part about playing Cheza Dice is that it has some of the highest payouts available in online sports betting games. With extremely low house edges and high RTP (return-to-player) percentages, it offers players plenty of opportunities to walk away with big wins each time they play! Plus, its easy-to-follow rules make it accessible for anyone regardless of their experience level with gambling games.
In addition to sports betting, Betika offers virtual games including virtual football leagues where players can compete against each other to win real money prizes, as well as various casino games such as blackjack and roulette that offer additional chances of winning big cash payouts.
So if you're looking for an exciting new way to enjoy gaming without having too much risk attached, then why not give Batika's Cheza Bet a try? With its fun game mechanics and generous payouts, it's no wonder why this thrilling game continues to attract more and more players every day!
FAQ: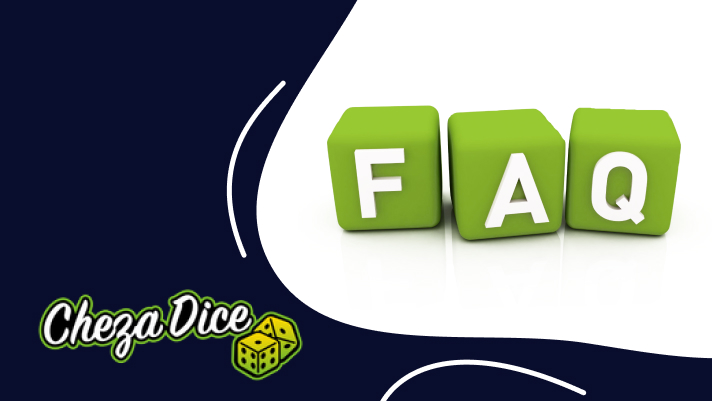 How to register a Chezacash account?
If you want to create a Chezacash account, you just need to create a common account in Betika and place your chezacash prediction, make money and play your Cheza game.
How to withdraw money from chezacash?
All the financial operations depend on your Betika's account. If you want to withdraw your money from Betika's account, you need to go to Betika website and follow the instructions:

Log in to your Betika account and click on the "Account" tab at the top of the page.
Select the "Withdraw Funds" option.

Choose your preferred withdrawal method and enter the amount you would like to withdraw.
Confirm the withdrawal and wait for the funds to be transferred to your account. Depending on the method you chose, it may take up to five business days for the funds to reach you.
Remember that you must first verify your account before you can withdraw funds. If you have any questions or need additional assistance, contact Betika's customer support team for assistance.